Latest News
While news might have been a bit hard to come by over the last 18 months, this page will feature updates from events as they take place.
New Website Launched!
17th January 2022 - Ruth Cornock
We may not have been able to host our usual range of events during the last two years due to the Coronavirus crisis, but we have been able to undertake a much needed redevelopment of the website.
Keep checking back for news of forthcoming events and news from the reserve! We will continue to also use Facebook to publicise the reserve and work of the Friends Group.
An Unusual Visitor!
February 2021 - Ruth Cornock
Straw's Bridge was host to a very special visitor this month, with the sighting of a rare bird - a Slavonian Grebe! I was out on one of my regular lockdown runs, and as I ran along the Nutbrook Trail towards Manor Floods, I spotted a group of long lensed photographers and twitchers and so went to see what they had spotted. The grebe was first spotted on Pewit Carr, before moving on to the smaller of the Nutbrook Ponds. These rare birds are only spotted in Derbyshire once or twice a year and usually attract twitchers to wherever they are seen
More information about the Slavonian Grebe can be found here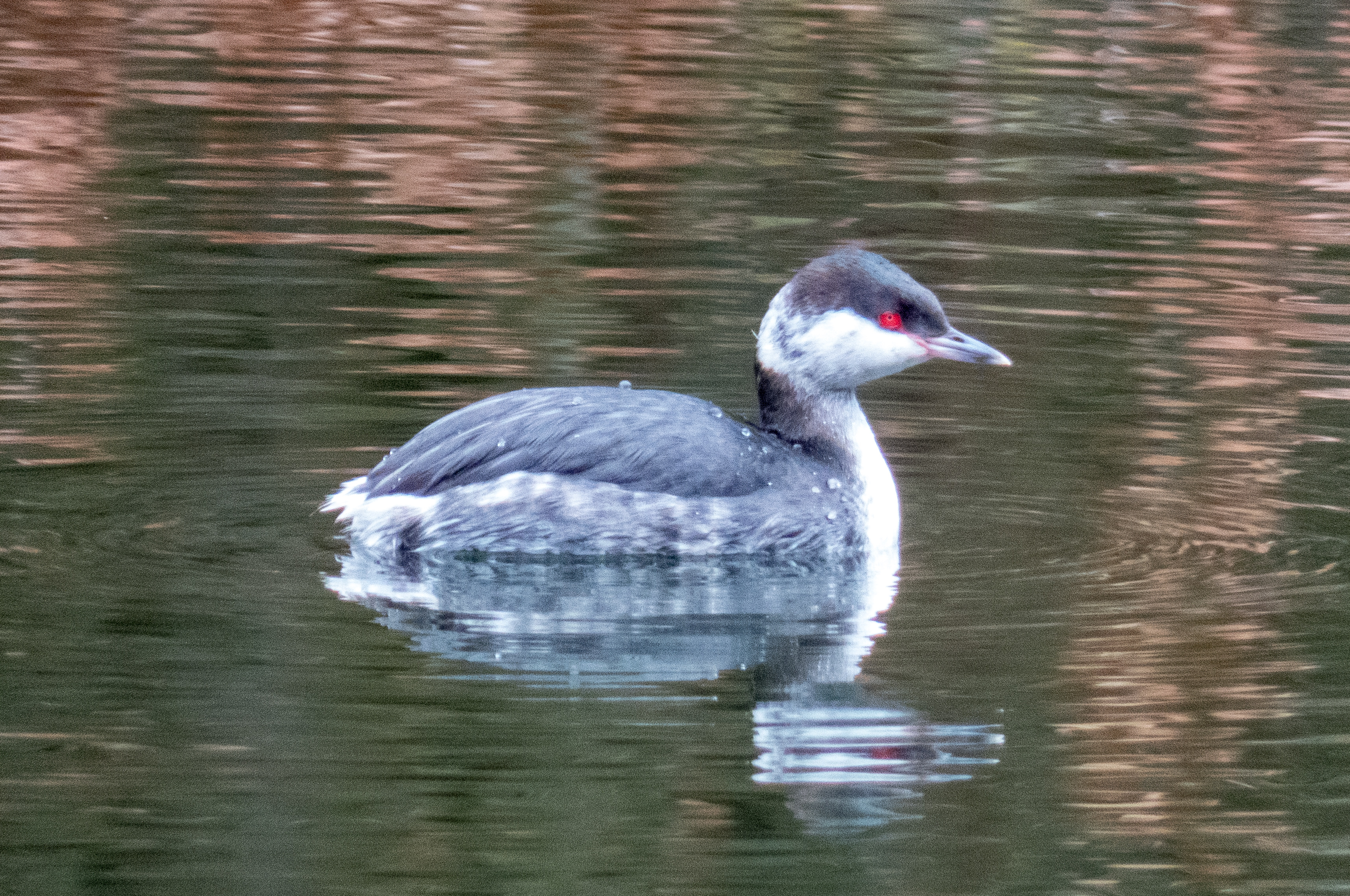 Greetings Cards
20th September 2020 - Ruth Cornock
We have a lovely range of greetings cards available for sale. Photos taken by visitors to Straws Bridge, were chosen to feature in a range of high quality greetings cards. These cards are sold at events that the Friends attend £1.50 each.